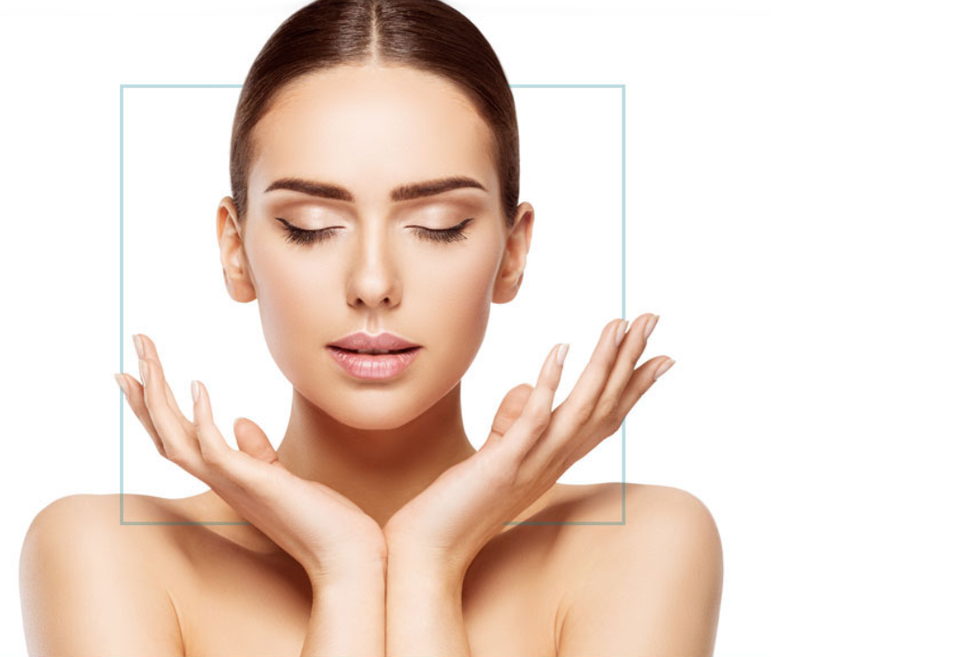 Get Eyelid Surgery

IN GAINESVILLE, FLORIDA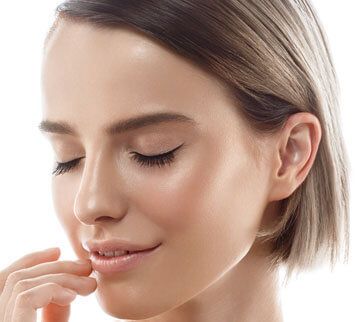 Blepharoplasty procedures
Whether you want to improve your appearance or correct functional problems with your eyelids, eyelid surgery can rejuvenate the area surrounding your eyes for a fresher, younger, and brighter look.
At Nesmith Plastic Surgery Center, we are dedicated to providing quality aesthetic enhancements that help our patients feel more confident in their skin. As such, we offer eyelid surgery as one of our numerous facial surgery procedures.
Contact us today to schedule a blepharoplasty consultation or learn more about our available surgical and nonsurgical procedures for the face, breast, and body.
What is blepharoplasty?
Eyelid surgery, commonly called an eye lift or blepharoplasty, is a surgical procedure performed to improve eyelids' appearance. Surgery can be performed on the upper lids, lower lids, or both, and it may involve removing excess skin muscle and fat from the skin around the eyes.
As we age, our eyelids stretch, and the muscles supporting them weaken, resulting in excess fat gathering above or below the eyelids, sagging eyebrows, droopy upper lids, and under-eye bags. Blepharoplasty offers a lasting solution to these issues.
Why is blepharoplasty performed?
Severely sagging skin around the eyes can cause a patient to appear older than they are. It can also reduce their peripheral vision (side vision), especially concerning the upper and outer aspects of their fields of view.
This procedure may also be performed as a treatment for ptosis or blepharoptosis, a drooping or falling of the upper eyelid over the eye. During blepharoplasty, our plastic surgeons can reduce or eliminate these vision problems for patients and enhance the eyes for an appearance that is both younger and more alert.
Eyelid surgery can treat the following issues: 
Loose, sagging skin that folds or disturbs natural contours of the upper eyelids

Droopy skin that impairs vision

Excess skin and fine wrinkles in the lower eyelids

Fat-filled deposits that appear as puffiness in the eyelids

Bags under the eyes

Drooping lower eyelids that reveal white below the iris
Who is a good candidate for blepharoplasty?
Good candidates for eyelid surgery include healthy patients with no medical conditions that can impair healing; nonsmokers; patients with a positive outlook and realistic goals for cosmetic surgery; and patients without severe eye conditions.
If a patient believes they will emotionally or physically benefit from eyelid surgery, they may be considered a right candidate for this procedure. For all cosmetic surgery procedures, our plastic surgeons have personal consultations with each patient, including those interested in blepharoplasty, to discuss the patient's goals and the best treatment plan.
Contact us today to find out if you are a candidate for eyelid surgery.
How to prepare for eyelid cosmetic surgery
During your eyelid surgery consultation, you should be prepared to discuss the following with our plastic surgeons:
Surgical goals

Medical conditions

Drug allergies

Previous medical treatments

Any problems with your eyes

Current prescription and non-prescription medications

Previous surgeries
During your consultation, our plastic surgeons will evaluate your general health status, discuss surgery and outcomes, and provide care instructions.
How is eyelid surgery performed?
Eyelid surgery may be performed on the upper lids, the lower lids, or both. Other facial procedures, such as facelift, brow lift, and nose surgery, may be performed in conjunction with eye lift surgery to help our patients achieve their desired surgical results.
Upper eyelid surgery
During an upper blepharoplasty procedure, an incision is made within the natural fold of the lid and extended outward. The incision will go out as wide as necessary so that any additional skin folds outside of the upper eye area can be addressed.
Once the incision is made, our board-certified plastic surgeons, Dr. Brad Nesmith and Dr. Richard L. Nesmith, will excise excess skin, tissue, and (in some cases) a small portion of the orbicularis oculi muscle. The incision is then closed with sutures, and the scar remains virtually invisible due to its placement in the natural crease of the eye.
Lower eyelid surgery
During lower blepharoplasty or lower lid blepharoplasty, an incision is made along the bottom of the lash line — this allows our surgeons to remove excess fat and tissue from the under-eye area. A transconjunctival approach may be performed in patients with puffy lower eyelids and a good skin tone.
In this technique, the incision is placed inside the lower eyelid rather than outside. The incision is then closed with sutures, and the scar remains virtually invisible due to its placement either in the lower eyelid or on the bottom lash line.
Patients with dark circles under their eyes may be deficient in fatty tissues in these areas, in which case non-surgical treatments, such as cosmetic fillers, may help fill these areas and improve the overall appearance of the under-eye area.
Blepharoplasty results
Many patients express significant satisfaction with blepharoplasty results, including a more rested and youthful appearance and a higher amount of self-confidence due to diminished stress on the eye and forehead muscles and less pressure on the eye itself.
For many patients, eyelid surgery results last a lifetime, while other patients may require touch-ups to preserve the desired effects of the procedure over time.
Is eyelid surgery safe?
The most prevalent risks of any surgical face procedure are infection and scarring. However, with proper aftercare, infections can be easily avoided. Our board-certified plastic surgeons perform precise eyelid surgery techniques that greatly limit potential scarring and complications from eyelid surgery.
In rare circumstances, patients may suffer more severe eyelid surgery risks, such as the following:
Infection and bleeding

Dry, irritated eyes

Difficulty closing the eyes or other eyelid issues

Scarring

Injury to the eye muscles

Skin discoloration

The need for additional surgery

Temporarily blurred vision

Other risks associated with surgery, including reaction to anesthesia and blood clots
Recovering from blepharoplasty
Before the procedure, our plastic surgeons will walk patients through the recovery process, so they understand what to expect during the eyelid surgery recovery process. Following the procedure, some visible bruising, swelling, and soreness of the treated areas are both expected and common.
Bruising and swelling typically subside 10–14 days after surgery, which may also be when patients might feel comfortable resuming their daily activities. Good skin care habits, adequate sun protection, and a healthy lifestyle will help patients enjoy eyelid surgery results for years to come.
Request A Consultation Today!
Board-certified plastic surgeons