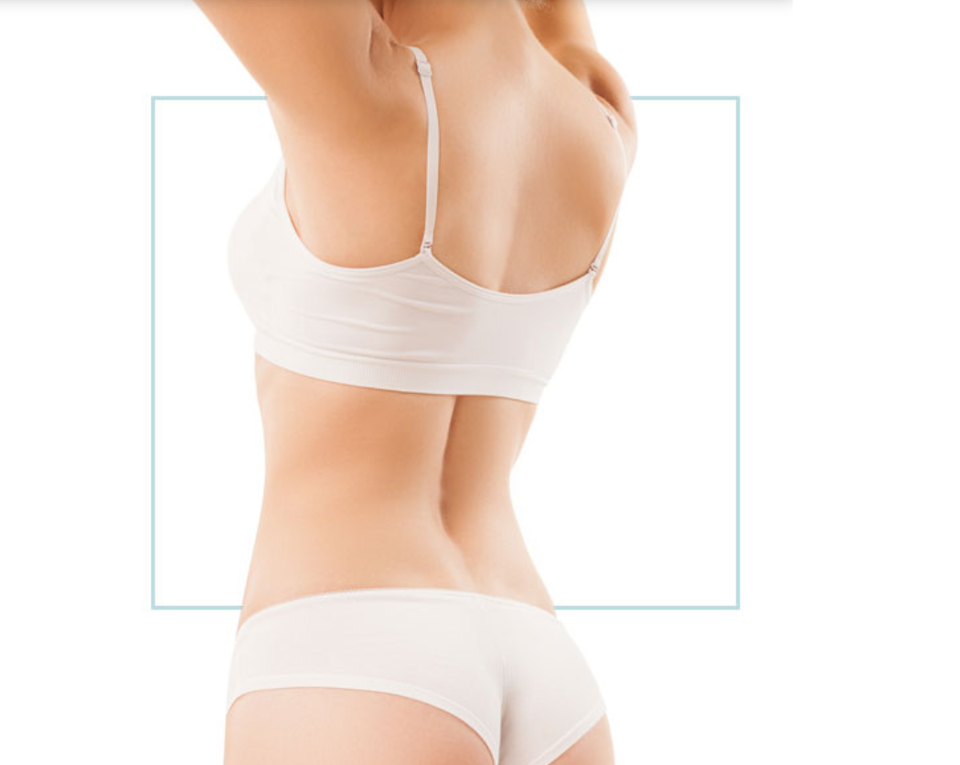 Body Contouring and Other Procedures

IN GAINESVILLE

 
Our plastic surgeons get you the body you want
In North Central Florida, you can head to the beach year-round. But if you are not having fun in the sun due to sagging skin, localized fat deposits, cellulite, plastic surgeons in Gainesville with Nesmith Plastic Surgery Center can help.
From liposuction and tummy tucks to upper arm lifts and body sculpting, Dr. Brad Nesmith and Dr. Richard Nesmith offer a range of cosmetic procedures that can help you look your best, feel even better, and finally be ready to show off in that bathing suit or form-fitting clothing with confidence.
With liposuction, troublesome areas of the body, such as the abdomen, thighs, hips, arms, knee, back, and neck, can be quickly slimmed by removing stubborn, underlying fat deposits. Also known as lipoplasty, liposuction is available to female and male patients, and the procedure can be performed alone or in combination with other procedures, such as a tummy tuck, breast reduction, or mommy makeover.
Liposuction requires only a small incision roughly the size of a pea (about 5 millimeters), which means there's minimal scarring. Most patients return to work or resume other activities within a week. And while liposuction isn't a cure for obesity or a replacement for healthy living, it can eliminate the unwanted fat that diet and exercise can't correct.

360 Lipo is an excellent alternative to the tummy tuck for those who struggle with "muffin top" or "love handles." While it is less invasive than a tummy tuck and doesn't repair separated abdominal muscles or loose, sagging skin, 360 Lipo nonetheless gets impressive sculpted results. It is ideal for people who have tried diet and exercise, yet still have stubborn fat deposits around the midsection, thighs, or bra strap area.

With 360 Lipo, a series of small incisions are made, with varying amounts of fat removed from multiple "problem areas." This level of control delivers a custom-sculpted midsection that gets rid of fat deposits and results in better proportions. It is terrific for anyone who would like for clothing to fit better and to have greater confidence.
 
A flat and well-toned stomach is typically considered a thing of beauty, but for many people, the effects of aging, weight fluctuations, or pregnancy lead to excess skin and stomach fat that make the abdomen protrude undesirably. The tummy tuck procedure, also called abdominoplasty, removes unwanted skin and fat from the abdominal wall to tighten the skin and in most cases, firm and strengthen the abdominal muscles.
Dr. Nesmith customizes every tummy tuck to match the body of the patient. In general, the procedure involves three steps, including removing loose skin through an incision near the pubic hairline, repairing the weakened abdominal muscles, and repositioning the belly button.
Both a full and mini tummy tuck procedure removes excess skin from the stomach as well as helps strengthen the abdominal muscles. However, during a mini tummy tuck or partial tummy tuck, there is a much smaller incision. The belly button is seldom repositioned, leaving no scar across the navel.
The ideal candidate for a partial tummy tuck has a stable weight within 15 pounds of their preferred weight. Patients who are outside of this 15-pound range may be better candidates for a full tummy tuck. Dr. Nesmith will help you choose the right type of tummy tuck to achieve the results you want in the safest and most effective way.

The tummy tuck procedure often involves the insertion of a drain, a small plastic tube, that remains in the patient for about a week to remove fluid and aid healing. But for patients who want to tighten and tone their abdomens with a tummy tuck without a drain, either because they see the tube as a nuisance or are uncomfortable with the idea, Dr. Nesmith has a solution: the no-drain tummy tuck.

The no-drain tummy tuck, also called drainless tummy tuck, offers the same results as the traditional procedure except the patient isn't given a drain. Trade-offs of a no-drain tummy tuck may include patients requiring follow-up visits to remove seromas, or lumps made of fluid, while surgery and recovery times may take longer, as well.
 
If sagging skin below the arms is preventing you from wearing sleeveless dresses or bathing suits, an upper arm lift may empower you with renewed confidence. An arm lift, also called an arm tuck or brachioplasty, removes excess skin from the upper arms to deliver a toned and youthful appearance.
As the body ages and skin loses elasticity, the upper arms become one of the least likely body parts to respond to exercise. This is why many people – both women and men – turn to cosmetic surgery. When performing an arm lift, Dr. Nesmith makes the incision strategically along the inner arm to conceal the scar from view. He also performs minibracioplasty for patients who only require slight work to achieve slimmer arms.
Whether your goal is to achieve slim, contoured, and swimsuit-ready legs or make the appearance of cellulite and other skin irregularities less noticeable, a thigh lift with Dr. Nesmith can dramatically alter the look of your upper legs for the better. Loose skin and creases can form on the front or rear of the thighs due to weight loss, aging, or genetics, but exercise isn't always enough to tone these areas, especially as the body ages.
Through an incision made to the inner or outer thigh, Dr. Nesmith can remove excess skin and tighten the tissue to create smoother-looking legs. If excessive fat deposits are present, liposuction may also be used to contour the thighs, making them proportional to the upper body.
If you're dissatisfied with the appearance of your belly button and wish it could be cuter, or more or less prominent, Dr. Nesmith offers umbilicoplasty, or belly button surgery, to modify the look of the navel and accentuate your stomach. Umbilicoplasty is a cosmetic surgery that may be performed alone or in combination with another procedure, such as a tummy tuck or lower body lift.
Just as patients opt for rhinoplasty because the nose is such a central feature of the face, so too do they choose belly button surgery because the navel, when artistically sculpted by Dr. Nesmith, can enhance the entire appearance of the upper body.
Body sculpting could be compared to the final stages of chiseling a statue. If you're healthy and in good physical shape and form, but several areas of stubborn fat deposits prevent you from having accentuated muscles or a slim physique that you ultimately desire, then surgical body sculpting may be the right option for you.
This discrete surgery makes use of two procedures, liposuction and lifts, to suction fat and tighten skin and muscles in targeted areas of the body. Dr. Nesmith listens to your goals and applies his artistic eye to pinpoint the right areas for body sculpting treatments, such as the neck, abdomen, thighs, knees, arms, or back, to achieve desired results.
Female Genitalia Rejuvenation
Patients elect for vaginal rejuvenation surgery for many different reasons, such as experiencing pain from riding a bike, having intercourse, or doing other activities. Discomfort from vaginal itching or irritation, self-consciousness, or a desire to look as they did before childbirth are all common reasons to undergo female genitalia rejuvenation.
While going by many names, including vulvovaginal plastic surgery and designer vagina surgery, this surgery can encompass a variety of procedures, such as clitoral hood reduction, labia majoraplasty, vaginoplasty, and monsplasty. Consult Dr. Nesmith about your goals for genital rejuvenation and which surgical options are right for you.
Many bodily changes from pregnancy, childbirth and breastfeeding cannot be undone with simply a change in diet or exercise. A mommy makeover customized to your specific needs can help restore your body to its pre-pregnancy shape and revive your confidence. This combination procedure typically involves breast augmentation, breast lift, tummy tuck, and/or liposuction.
Request A Consultation Today!
Board-certified plastic surgeons