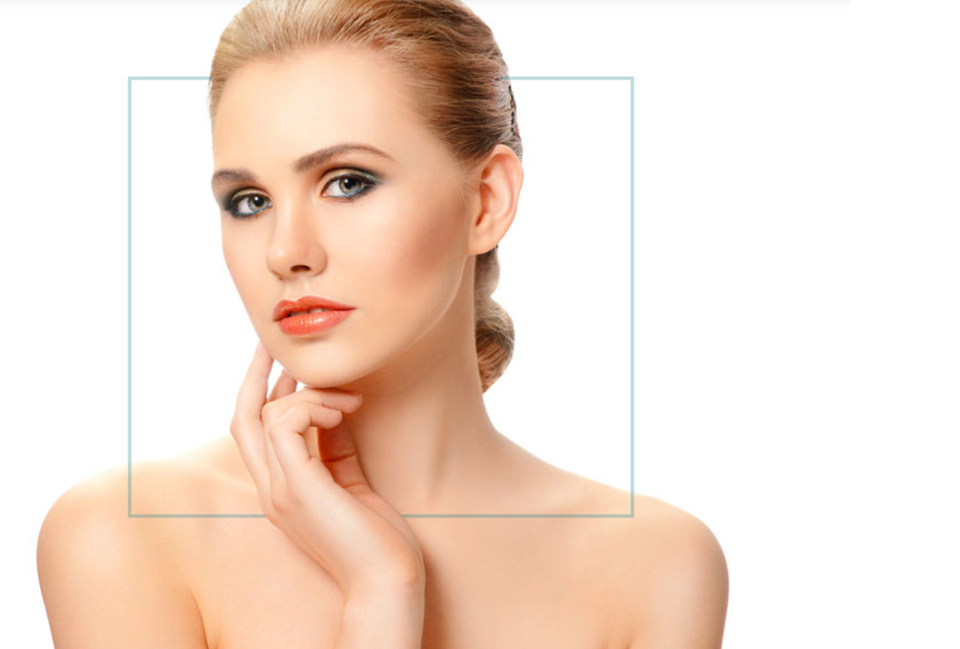 Get Your Otoplasty Procedure

IN GAINESVILLE, FLORIDA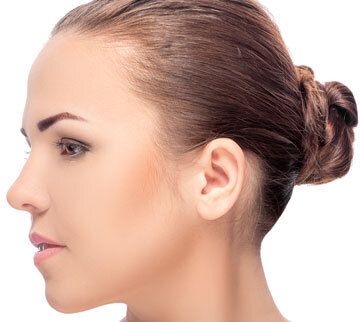 Ear pinning for children
and adults
The shape, size, and placement of the ears can dictate whether an individual feels confident or dissatisfied with their aesthetic appearance. Those with protruding ears, whether the result of genetic factors or facial trauma, may experience a significant degree of difficulty with regard to self-confidence and social interactions — especially children.
The Gainesville plastic surgeons at Nesmith Plastic Surgery Center can help both children and adults achieve proper ear size, shape, and proportion.
Commonly referred to as ear pinning, otoplasty is a cosmetic procedure in which the size, proportion, or position of the ears is surgically altered. While the outcome of ear reshaping surgery varies widely depending on each patient's desired results, this procedure can serve to improve self-confidence, especially for those within their formative years.
Large, oversized ears can be trimmed to complement the patient's facial features. Ear pinning is a low-risk procedure available to children, teenagers, and adults. The ear pinning procedure can also create symmetry between ears that are irregularly positioned or flatten ears that stick out.
Benefits of ear pinning surgery
Among the wide range of benefits to undergoing ear pinning surgery are the improvements to the shape, size, and proportion of the ears and the resulting boost in self-confidence. Ear surgery is a low-risk procedure that can be performed on children who are over the age of five.
The results of otoplasty are both immediately noticeable and permanent.

This type of ear surgery is commonly performed in conjunction with other facial plastic surgery procedures, such as brow lift, facelift, and eyelid surgery, as part of a comprehensive plastic surgery plan.
Learn how otoplasty can best benefit you — contact Nesmith Plastic Surgery Center today.
[Schedule a Consultation]
When to consider ear surgery
Patients who apply to the following may benefit from undergoing cosmetic ear surgery with our plastic surgery center.
If you were born with overly large or small ears

If your self-image would benefit from ear plastic surgery

If your ears have reached their full size

If the placement of your ears is unsymmetrical

If an injury altered the shape or positioning of your ears

If you have prominent ears or ears that protrude

If your ears are disproportionate to your head

If you are in good general health and have realistic expectations


 
How to prepare for otoplasty
The first step to any procedure for plastic and reconstructive surgery is an initial consultation with one of our plastic surgeons. Your surgeon will:
Discuss details of ear surgery

Inspect your face, ears, and neck

Perform pre-surgery testing

Collect details about medical conditions and history

Review potential outcomes and risks

Discuss options for general anesthesia

Explain recovery and care instructions

Provide details about medications
Our board-certified plastic surgeons will answer all your questions to ensure you are prepared and comfortable before your procedure.
[Schedule a Consultation]
Otoplasty techniques vary based on the specific procedure chosen among the different types of ear surgery. The specific technique chosen by the plastic surgeon will determine the location of the incisions as well as any resulting scars.
Patients can expect the incisions to be made in inconspicuous locations — either at the back of the ear or within the inner folds of the ear — to help conceal any resulting scarring.
The surgeon may make incisions on the backs of the ears or within the inner crease of the ears and proceed to remove excess cartilage and skin. The cartilage is then folded into the proper position and secured internally with sutures. Additional sutures will be used to close the incisions.
The ear operation procedure is widely considered to be low-risk in nature and relatively quick to perform — approximately two hours.
Following the procedure, the patient's ears will be secured in bandages to protect the surgical site and support proper otoplasty recovery. Patients will likely feel some mild discomfort and irritation during the initial phase of healing.
To ensure minimal pressure is placed on the ears, patients are advised to avoid sleeping on their side and to avoid rubbing or touching the incisions. A few days after the surgery, Dr. Nesmith will remove the patient's bandages.
After removing bandages, patients will be required to wear a headband at night which covers the ears for 2-6 weeks. The loose headband helps patients prevent harm to the delicate surgical site while they sleep.
Once the healing process is complete — approximately 2-3 months following surgery — the patient enjoys permanent results and proportionate ears that complement their features.
Who is a candidate for ear plastic surgery?
Otoplasty is commonly performed on children between the ages of 5 and 6, in addition to teenagers and adults. Suitable candidates for ear pinning include patients with ears that have reached their full size and patients who seek a permanent solution to ears that are too large or too small, feature a lack of symmetry, and/or protrude from the head.
Good candidates are in good general health and have a positive attitude and realistic expectations for plastic surgery. To determine whether you are a candidate for this procedure, schedule a consultation today.
Possible risks of ear pinning surgery
The risks associated with ear pinning procedures are fairly minimal. They include a risk for infection, poor healing, and the possibility of the ear deformity reoccurring. After the ear has healed, a thin, white scar may appear. However, the scar is in the natural crease behind the ear so visibility is not likely a concern.
For more information about the possible risks of otoplasty, contact our plastic surgery center today to schedule a consultation.
[Schedule a Consultation]
Request A Consultation Today!
Board-certified plastic surgeons