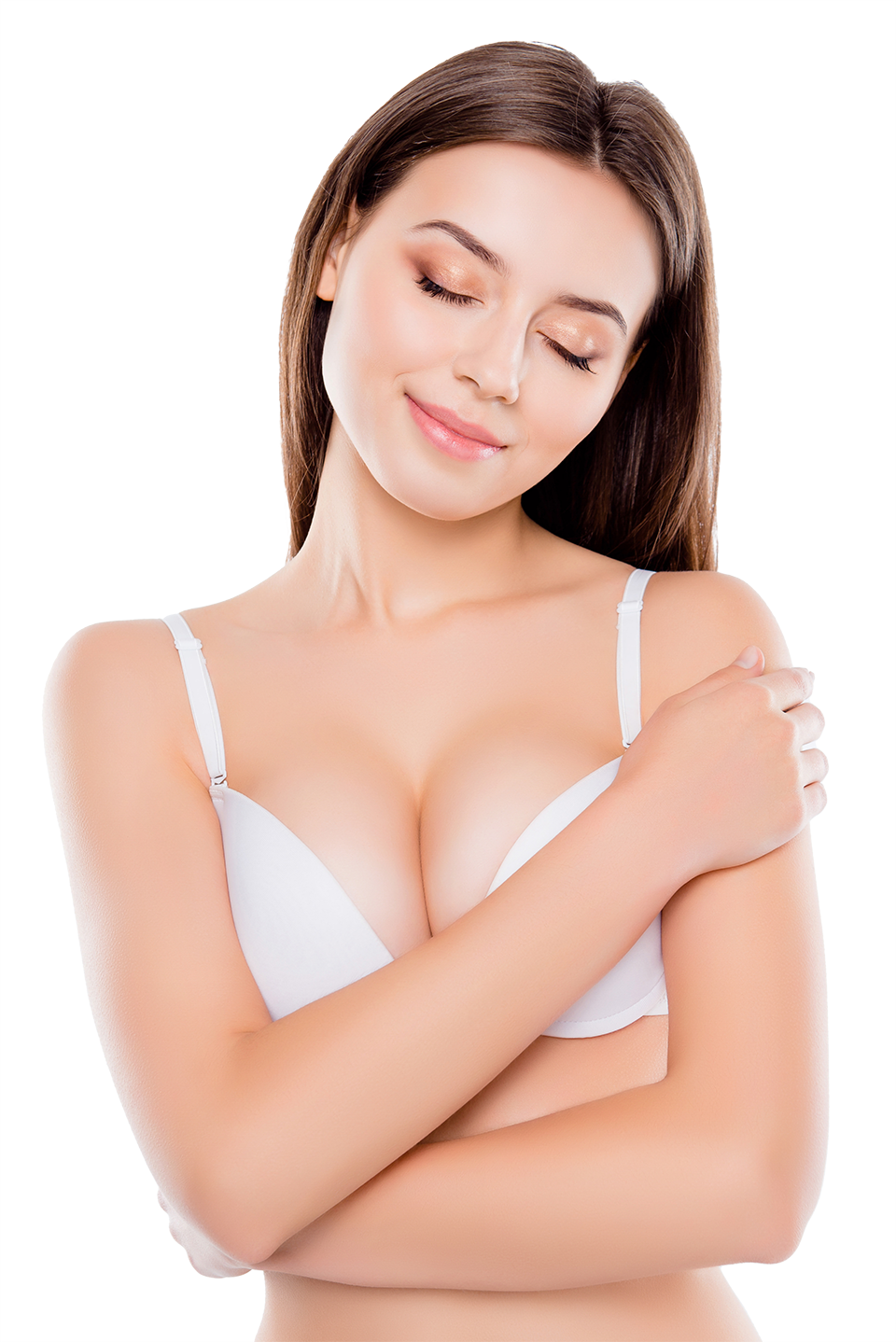 Get Fat Transfer
Breast Augmentation

IN GAINESVILLE
Breast augmentation surgery without implants
Autologous fat transfer, also known as fat transfer or fat grafting, is a cosmetic procedure used to increase the size and volume of the breasts without the use of breast implants. Fat transfer may also be used in conjunction with implants in order to facilitate the patient's desired breast appearance. The fat transfer technique is commonly used in breast plastic surgery procedures, including breast augmentation and reconstruction.
Whether you seek to lift, enhance, reshape, reduce, or amplify your bustline, Nesmith Plastic Surgery Center can help you achieve your desires for plastic surgery. Contact us today to schedule a consultation with our plastic surgeons in Gainesville for autologous fat transfer surgery. We also offer a wide range of cosmetic breast, face, and body procedures through our plastic surgery clinic.
What is fat transfer breast augmentation?
Fat transfer breast augmentation is an outpatient procedure that uses liposuction to take fat from one area of the body and inject it into the breast. The fat injection is made possible by areas with excess fatty tissues, such as the thighs. 
This breast enhancement technique produces natural-looking results and it is widely considered by Gainesville plastic surgeons as a low-risk and long-lasting procedure. 
Fat cells are harvested using a cannula — a thin, hollow instrument — which is connected to a high-pressure medical vacuum. The fat is then prepared for injection into the breast cavity. Compared with alternative forms of breast enhancement surgery, the fat grafting procedure is minimally invasive, simple to perform, and produces noticeable and complementary results.
Benefits of fat transfer surgery
Volumizing the breasts with autologous fat (fat from a patient's own body) significantly reduces the risk of complications. Risks of allergic reaction and post-surgical complications are lower than with dermal fillers and cosmetic implants. In addition, this form of natural breast enlargement produces results that are long-lasting, safe, and complementary with the rest of the body. Fat transfer surgery is commonly performed as a standalone procedure.
It may also be performed in conjunction with breast implant and breast reconstruction surgery. The fat transfer procedure results in virtually no scars and there is no risk of rippling or long-term breast thinning, both of which can occur with breast implants. This procedure can also dramatically reshape the body, as the procedure provides the benefit of body contouring to the donor site. Schedule a plastic surgery consultation to learn more about fat transfer.
Fat transfer vs. breast implants
Fat transfer surgery is beneficial for patients that seek a mild or moderate increase in breast size and bust volume and want to avoid breast implants. Patients seeking a moderate or high degree of breast enhancement may better benefit from breast implant surgery with saline, silicone, or gummy bear implants. The results from fat transfer to the breasts comprise a number of benefits, but there are limitations to the procedure as well.
As a standalone procedure, fat grafting does little to lift or reshape the breasts. Patients seeking to lift, reshape, and remediate the appearance of sagging breasts should consider breast lift and other types of breast enhancement surgery. In addition, fat transfer may be more costly than traditional forms of breast enhancement surgery with implants. There is also a small chance of the body reabsorbing a minor portion of the transferred fat.
Fat transfer breast augmentation before and after
Following fat grafting breast surgery, patients can expect a softer and fuller appearance to their breasts in addition to an improvement in skin tone and texture. Successful fat grafting procedures establish new supplies of blood from the fat to the rest of the body, which provides the fat with the nourishment required for survival. 
Both of the plastic surgeons with Nesmith Plastic Surgery Center — Dr. Richard L. Nesmith and Dr. Brad Nesmith — use the micro-fat grafting technique, which is the optimal method used to ensure that the procedure is successful. Results from this procedure are often permanent — however, a small portion of transferred fat may be reabsorbed by the body. In those cases, the patient may require a secondary touch-up procedure. 
View fat transfer before and after images or contact our office to view additional photos and to schedule a consultation for fat transfer breast augmentation in Gainesville.
Fat transfer surgery recovery
Our Gainesville plastic surgeons provide each patient with specific details regarding post-surgical care of the surgical sites to help ensure that the recovery process is successful. Some swelling and bruising will likely be present during the first week of recovery, but these and any other symptoms should dissipate within a month of the surgery. 
Each patient is unique and may recover more or less quickly than initially expected. Patients may be required to wear a compression garment after surgery in order to ensure proper healing. Instructions for both before and after surgery are provided during the initial consultation with our plastic surgeon — for more information or to schedule your procedure, call our plastic surgery center.
Contact Us
What is the role of stem cells in fat transfer surgery?
The fat stem cells used within the fat grafting breast procedure is different from the stem cells used within stem cell treatments. Stem cell treatments require a greater number of steps, preparation, and time than traditional fat transfer. 
Minor amounts of stem cells are naturally found within the fatty tissue excised during fat grafting, but it is important to note that this procedure does not comprise stem cell transfer. Stem cells transferred from the donor site to the breasts are native to the patient's fat and tissues.
Risks of autologous fat transfer
The risks associated with fat transfer surgery are typically minimal — significant complications are infrequent. Risks and potential complications of surgery will be discussed during the initial consultation with our plastic surgeon. 
Potential risks and disadvantages associated with plastic surgery include the following:
Reabsorption of transferred fat

Limited breast size increase

Reduction in breast volume

Surgical site infection

Nerve damage

Adverse reaction to anesthesia

Bleeding at surgical sites

Changes in sensation

Hematoma or seroma

Excessive bruising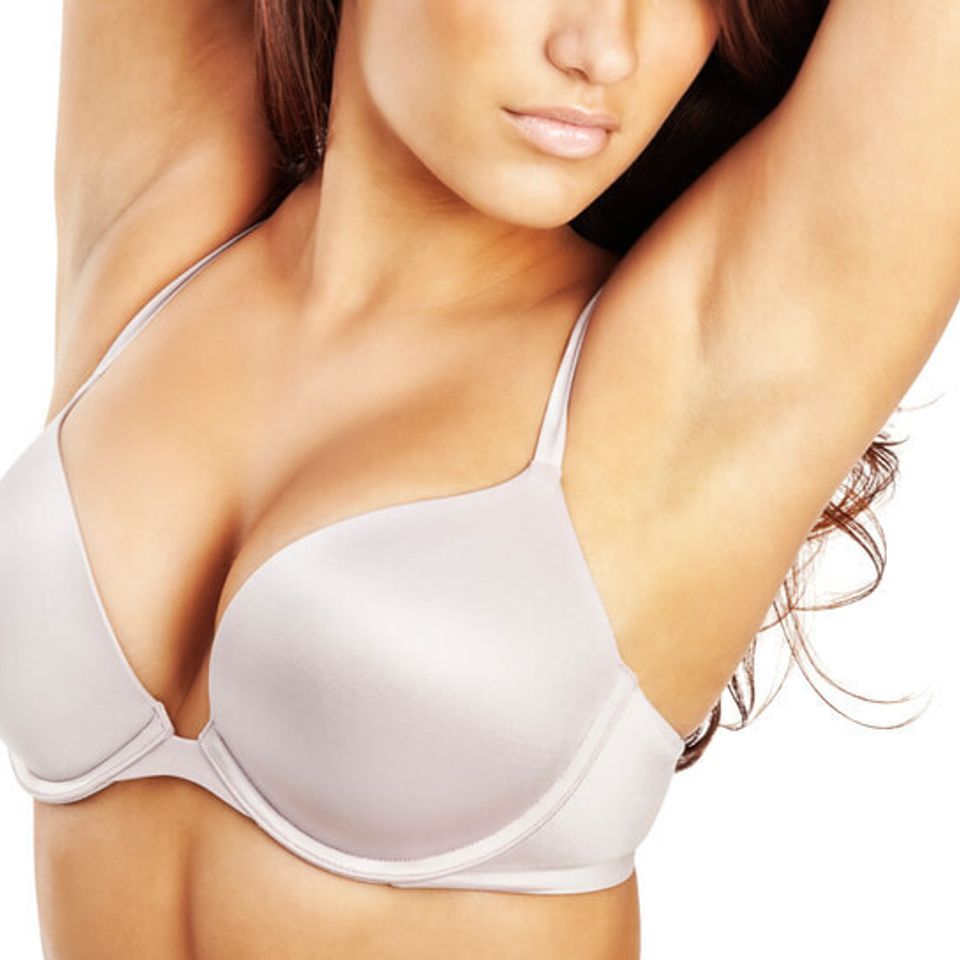 Saline Implants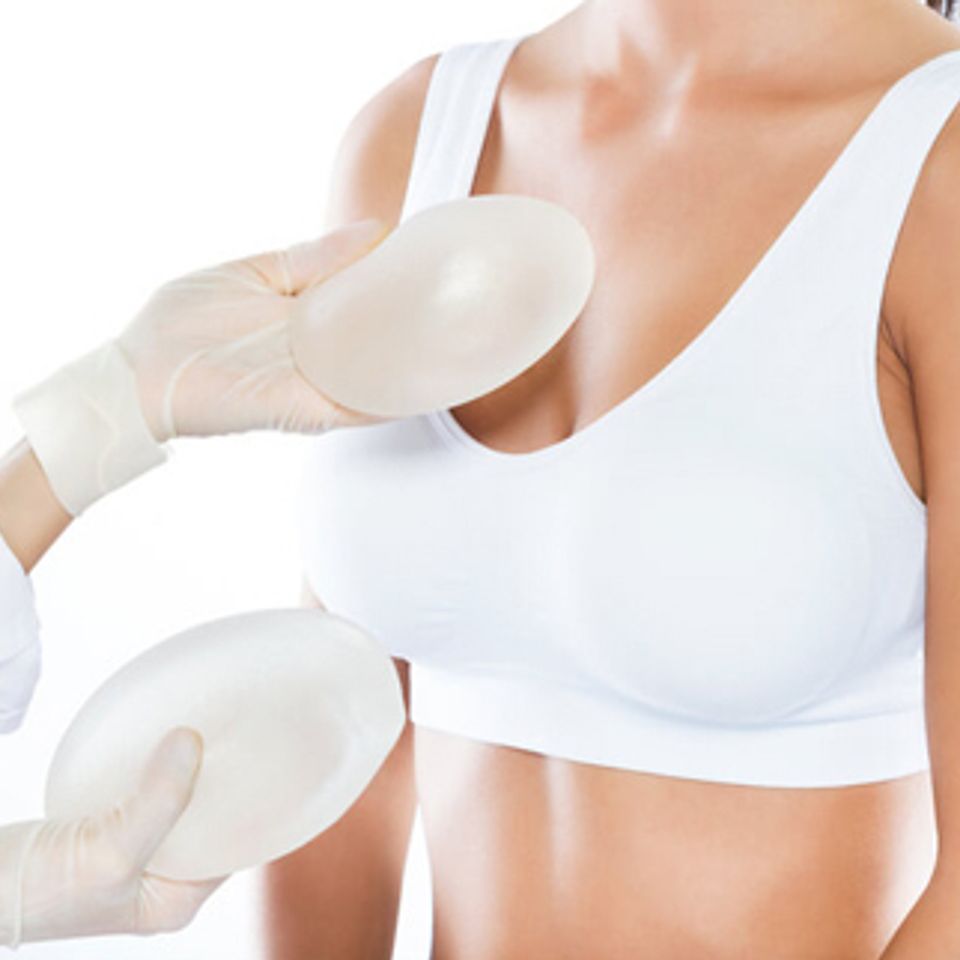 Gummy Bear Implants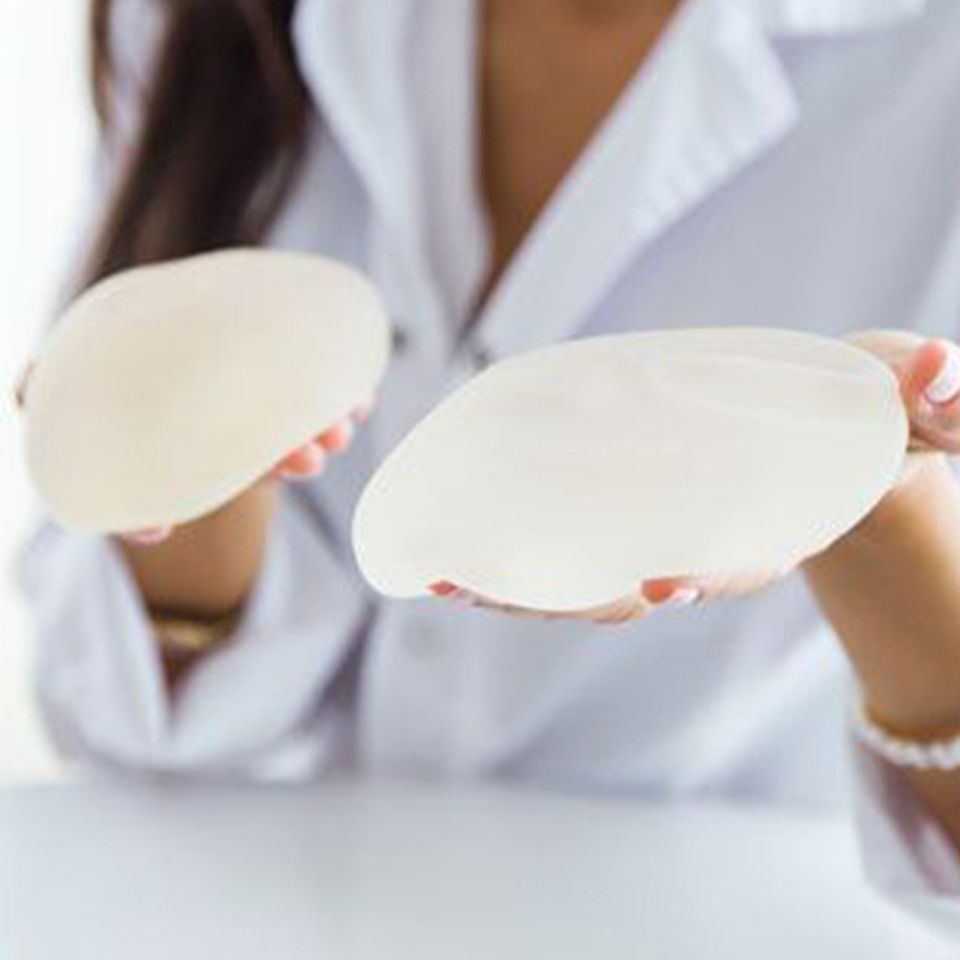 Silicone Implants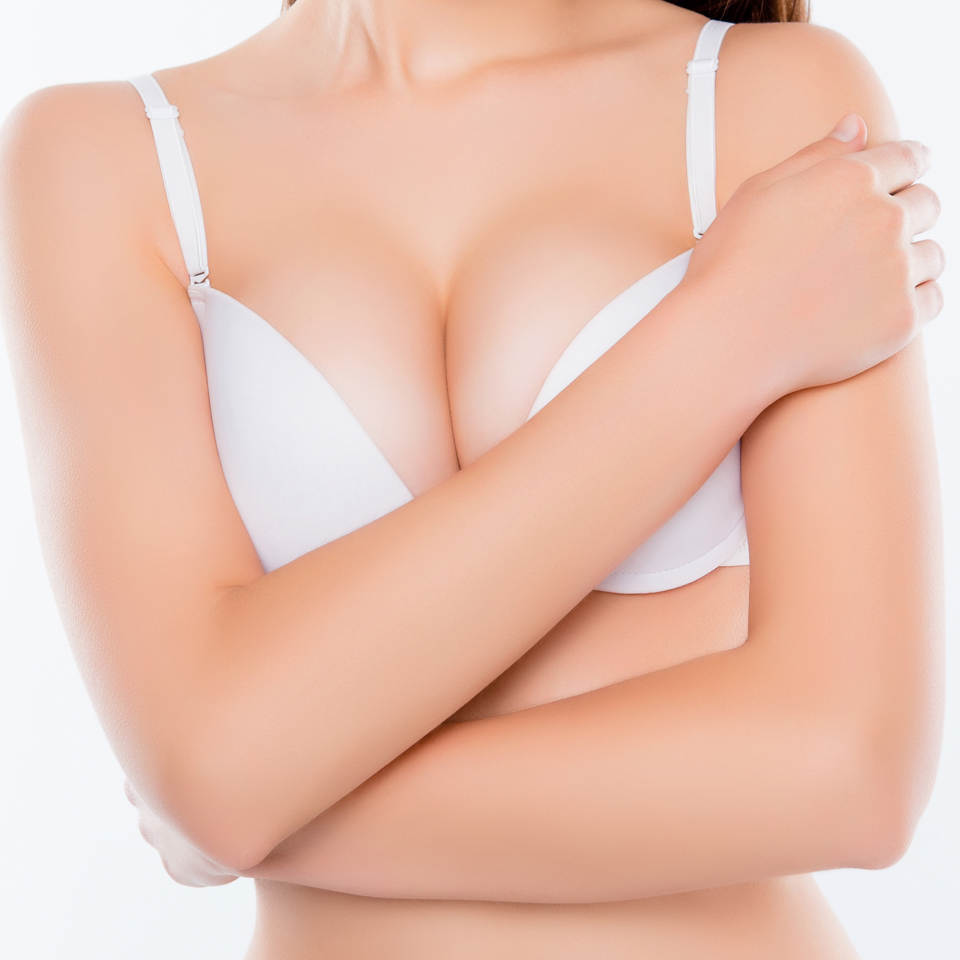 Fat Transfer
Request A Consultation Today!
Board-certified plastic surgeons