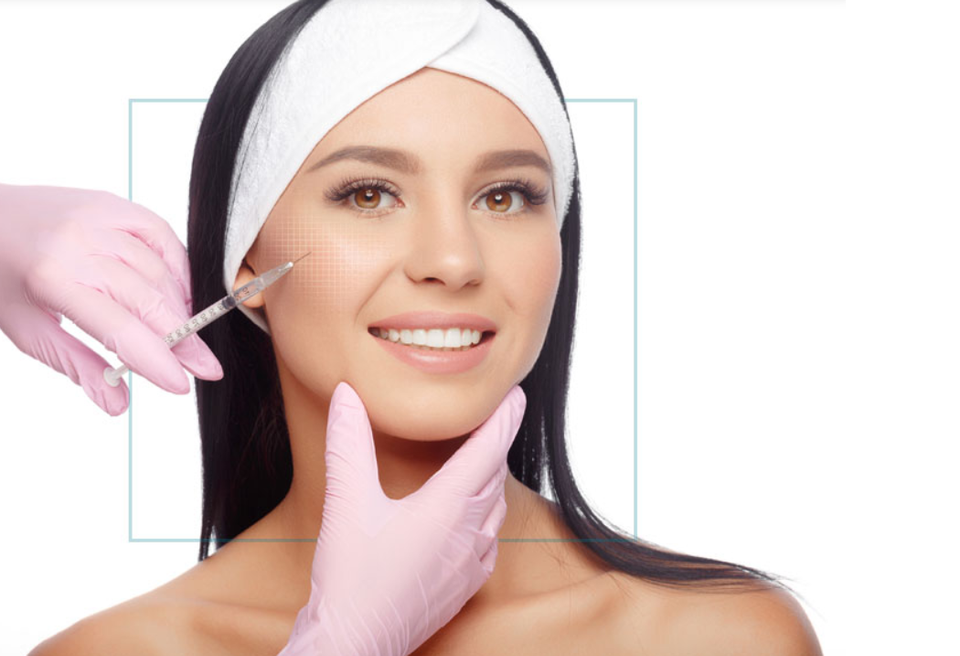 Get Juvederm XC Cosmetic Injections

IN GAINESVILLE

 
Immediate, long-lasting results
Smooth skin at any age isn't a myth. As we age, our skin undergoes several changes, and the older we get, the more our skin loses elasticity. In addition, outside forces can prematurely age our skin, causing it to become thin, damaged and marked. Pollution, smoking, sun and wind can all cause damage to our skin cells, and with prolonged exposure, the effects can be severe.
Often, temporary solutions such as Botox aren't enough to rescue and rejuvenate aged skin. But with Juvederm XC, your skin can look firmer and become smoother in just one treatment at Nesmith Plastic Surgery Center in Gainesville. Get immediate, long-lasting results for smoother, younger-looking skin!
Non-surgical filler treatments
Plastic surgery options like a facelift can provide many age-reversing benefits, but we understand that not all patients are comfortable with surgical solutions. That's why we offer non-surgical facial treatments that can provide the same amazing results of firmer, smoother skin.
We also offer Juvéderm Voluma XC, an injectable gel that is the first, and only, hyaluronic acid filler that has been approved by the Food & Drug Administration that immediately smooths skin and adds volume to cheeks for a lifting result.
As we age, our cheeks often lose volume, resulting in flat, sagging skin. But Juvéderm Voluma XC can restore volume in just one injection, giving you a more youthful appearance and restoring the natural contour of your face.
Juvéderm XC: Powerful injectable filler for younger-looking skin
Juvéderm XC is an injectable dermal filler with a hyaluronic acid base that is used by injecting the substance under the skin. It is a safe and natural way to get younger looking skin on a more permanent basis than Botox and without facial surgery.
Hyaluronic acid is found naturally in our bodies, so Juvéderm XC is completely safe for our patients. The acid works to absorb water in the surrounding area and moisturizes your skin for a healthy radiance that starts from within. Our bodies can lose hyaluronic acid naturally as we age, and Juvéderm XC is just one way of augmenting our natural supply.
With Juvéderm XC, you can say goodbye to:
Deep-set lines and creases

Sagging skin

Loss of volume

Nasolabial folds
Juvéderm XC works immediately to add volume to your face, smooth even deep-set nasolabial folds (or parentheses that appear on the sides of your mouth, running from your nose to your chin), and eliminate deep creases around your nose and mouth. As a filler, Juvéderm XC also provides sagging skin with the appearance of added elasticity, which can diminish sagging cheeks, chins or jowls.
Juvéderm XC injection process and recovery time
As mentioned, Juvéderm XC begins working immediately, so you are able to see results before you walk out the door. The treatment process time will vary depending on the placement of the injection and whether you receive more than one injection, but most of our cosmetics procedures are completed within 20 minutes.
With Juvéderm XC, there's no downtime or recovery needed. Most patients return to work the same day, although some patients may take up to 24 hours to resume normal activities. Some patients may experience redness, slight swelling, tenderness, and itching, but these side effects are generally mild and may disappear within a few days.
One filler treatment is enough to see results with Juvéderm XC, but for those with the deepest creases or extremely sagging skin, additional treatments may be required. However, the results from Juvéderm XC can last up to 2 years, much longer than any Botox treatment — all without undergoing surgery.
If you're tired of deep creases drawing unwanted attention to your face, then ask about Juvéderm injectable fillers. Say goodbye to creases, deep-set lines and sagging skin, and hello to a younger, more radiant appearance.
Request A Consultation Today!
Board-certified plastic surgeons