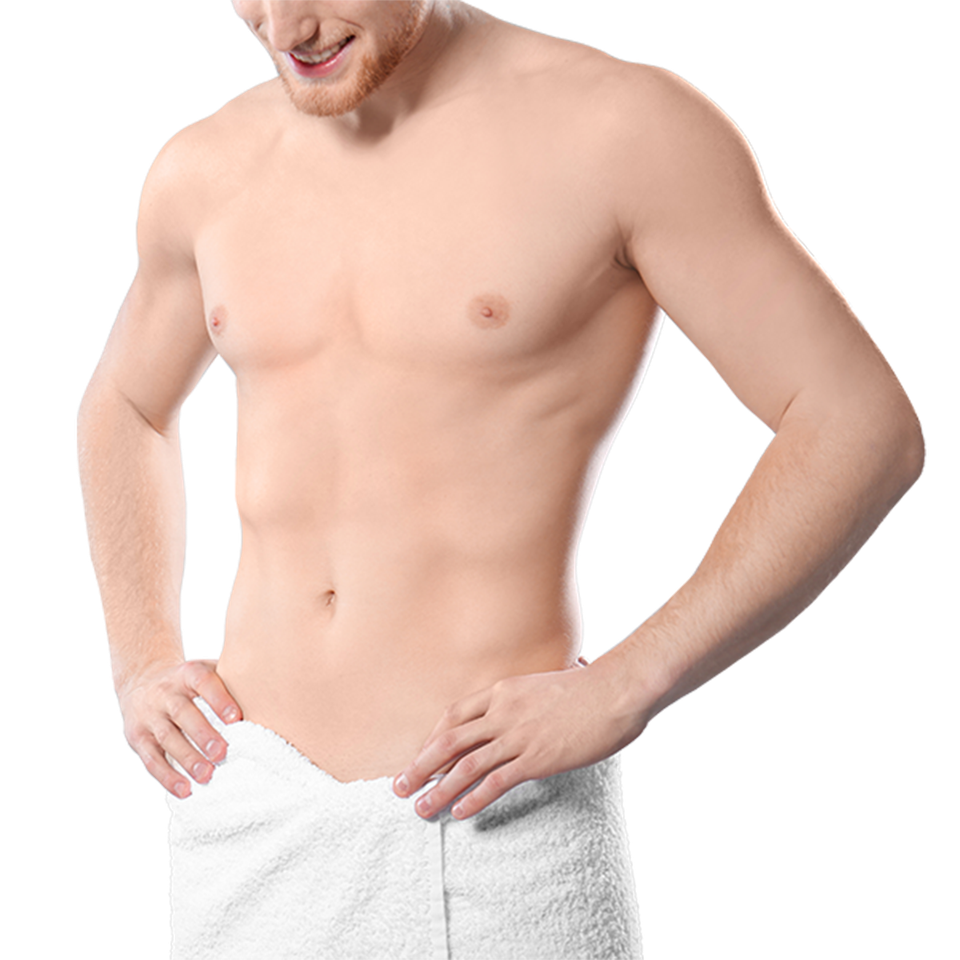 Get Liposuction
for Men

IN GAINESVILLE, FLORIDA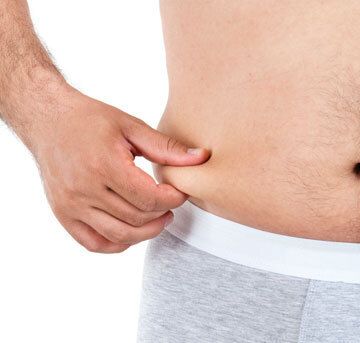 Remove excess fat and
look your best

Whether or not we like to admit it, people judge us based on our appearance. We are often able to maximize our potential when we look our best and feel our best. Unwanted body fat around the midsection can be highly difficult to get rid of despite extensive efforts at the gym and watching calories closely.

While commonly associated with women, liposuction for men is an increasingly common procedure that is helping thousands achieve their goals, increase their self-esteem, and feel better than they have in years. Meet with our plastic surgeons to determine if liposuction is the solution for your stubborn fat.
Reasons to consider liposuction for men
Many instantly think of improved aesthetics when they consider why more men are opting for male liposuction. However, other benefits of liposuction for men include:
Improved mobility

Reduced fat production

Stimulation of the production of collagen

Reduced fat cells in the blood
Types of lipoplasty available

Every person is different. Dr. Nesmith, your Gainesville cosmetic surgeon, will carefully review your unique situation to determine the type of surgery that will help you achieve maximum results.

Some of the common types of liposuction procedures include:
Traditional Liposuction
Procedures where fat is suctioned through tubes that are inserted through tiny cuts in the skin.
Tumescent Liposuction
Procedure that is done using only local anesthesia.
Beware of the "quick fix"

It's a competitive market out there, and there are thousands of people looking to make a quick buck off of unsuspecting consumers. If you come across a liposuction alternative that offers amazing results with little to no pain or downtime, proceed with caution.

You get what you pay for, and you should only invest in a reputable liposuction surgeon like Dr. Nesmith at Nesmith Plastic Surgery Center in Gainesville to achieve the best results. Not to mention these cheaper alternatives can pose unseen dangers.

 

Liposuction
recovery time
Regardless of the method used, you'll need to keep the area compressed for a period of about three weeks to a month. Depending on the area of the body where the procedure was focused, you may need to wear a form-fitting garment. Expect bruising to last about 7-10 days following the surgery. Before long, you'll be on your way to the sculpted body you've always dreamed of.
Making the most of life with
liposuction surgery

We all want to achieve happiness, and this can be difficult to do when you are constantly carrying around unwanted body weight. Liposuction for men is a viable option when nothing else seems to work. Both your personal and professional life are directly affected when you feel self-conscious, and this prevents you from making the most of it.

Our staff is here to help. We work with our patients one-on-one, and we listen to your unique goals in order to ensure we are able to offer you the best chances of achieving the body you've always wanted. Call our office today for a consultation.
Request A Consultation Today!
Specializing in cosmetic and reconstructive procedures