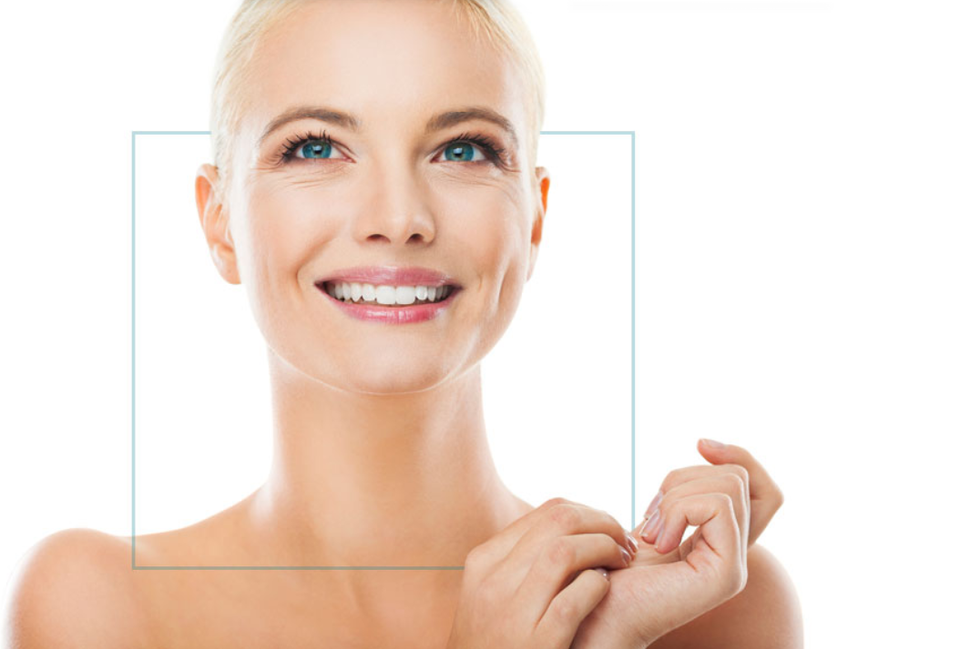 Get Your
Neck Lift Surgery

IN GAINESVILLE, FLORIDA
Eliminate signs of aging
Signs of aging appear in several areas, but the neck can show your years as the most common signs of aging become apparent. Reduced skin firmness, deep-set wrinkles, and diminished facial contour take their toll as part of the natural aging process in which elasticity is reduced within the neck skin and the skin begins to sag and wrinkle, resulting in an excess of fatty tissue, weakened neck muscles, and hanging skin. 
The Gainesville plastic surgeons with Nesmith Plastic Surgery Center offer a permanent solution to cosmetic neck issues through a neck lift. Contact our office today to learn more and to schedule a plastic surgery consultation.
What is neck lift surgery?
A neck lift is a type of plastic surgery face procedure performed to enhance the appearance of the neck through the removal of excess skin and fat; the manipulation or removal of neck muscles; and the tightening of sagging skin and tissues within the neck and jawline, among a number of additional techniques available.
The results of the neck lift procedure may be enduring, but they cannot stop the natural aging process completely. Because this procedure focuses on reducing the signs of aging in the lower parts of the face, it is commonly performed in conjunction with facelift, chin surgery, and cheek implants, among other types of facial plastic surgery.
Neck lift surgery may also be beneficial for patients who have lost a significant amount of weight and seek to tighten and lift the neck.
When to consider a neck lift
Individuals who are unsatisfied with the appearance of their neck and seek a comprehensive, lasting solution should consider undergoing neck plastic surgery. You may choose a neck lift to address the following:
Excess neck skin with apparent wrinkles

Loss of definition to the neck and jaw

Presence of fatty tissue and neck bands

Drooping neck skin and tissue (turkey wattle)

A double chin or fullness beneath the chin

Neck prevents symmetry among facial features
Choose a board-certified surgeon at Nesmith Plastic Surgery Center to determine if a neck lift is the right procedure for you.
[Schedule a Consultation]
Choosing to undergo a neck lift, or platysmaplasty, can provide patients with a number of benefits. A neck lift can provide a significant degree of aesthetic improvement both to the neck and jawline. This cosmetic surgery procedure can either be performed as a standalone procedure or in conjunction with other facial surgery as part of a patient's cosmetic surgery plan.

The results of neck lift surgery include a slimmer and more youthful profile that unveil the patient's natural facial contour and restore lift and firmness to the skin and facial features. Platysmaplasty serves to effectively remediate unsightly features located within the neck region, such as excess skin and fatty deposits, which may result from congenital factors or weight loss.
Slim and youthful profile

Restored lift and firmness

No saggy or flabby skin
Following surgery, the duration of neck lift recovery is based on the type of neck lift performed, the degree to which fat and skin were removed, and whether any other procedures were performed in conjunction with the neck lift, among other factors.
In some cases, drains may be placed at the incision sites to promote proper draining of fluids. The neck will likely feel bruised and tight after surgery. While bruising within the neck will likely resolve within a week of surgery, feelings of tightness and numbness may remain for several months.
Close monitoring of the incision sites and the face and neck is vital to ensure that any signs of complications or abnormal symptoms are promptly detected during the recovery process. Keeping the head elevated is recommended to maintain timely healing and minimize swelling.
The neck lift procedure requires that patients either be put under local or general anesthesia in addition to sedation — the type of sedation used is selected based on the patient's medical requirements and preferences as well as the degree to which the neck must be tightened and lifted.
The neck lift is typically performed in conjunction with liposuction in order to effectively excise fatty deposits in the neck tissues. While some plastic surgeons opt only to use liposuction to tighten neck skin, liposuction will not correct any structural issues within the neck.
Our cosmetic surgeons leverage the benefits of both liposuction and neck lift surgery to ensure complete surgical precision for encompassing results. A neck lift may either be performed traditionally or as a limited-incision procedure.
With traditional neck plastic surgery, incisions often begin in the hairline, continue around the ear, and end in the posterior hair. Fat is then sculpted from the jowls and neck, the tissue under the neck is repositioned, and the platysma muscle is tightened. Once the skin is re-draped over the lifted contours, the surgeon trims and removes excess skin from the neck.
The surgeon then makes an additional incision under the chin and uses liposuction to remove present fatty deposits. Once the excess skin and fat have been removed, sutures are used to close the incisions.
A short-scar neck lift, or mini neck lift, typically involves incisions only around the ear. Due to the reduced size and length of the incisions, the results of a short-scar neck lift are more limited than with a traditional neck lift procedure.

The results of your neck lift procedure should be noticeable right away. It takes several weeks for the swelling to fully subside, so the visibility of the results will further improve over time.

It is important to remember that the procedure does not stop the process of aging. You can extend the positive results of your neck lift for well over a decade by maintaining a healthy weight, avoiding smoking, and protecting your skin from the sun.
 
Who is a candidate for neck lift?

If you are bothered by common signs of aging in the neck, we encourage you to consult with our board-certified plastic and reconstructive surgeons to learn more about your options for neck lift surgery.

Candidates for neck lift seek a professional solution to drooping skin, deep-set lines, and a loss of firmness in the neck and underneath the chin. Suitable candidates for this procedure are in good general health and have realistic expectations regarding the procedure.
 
Is a neck lift dangerous?
The risks associated with neck lift surgery are typically minimal. Significant complications from a neck lift are infrequent. Potential risks associated with plastic surgery include the following:
Infection and bleeding

Severe swelling

Prolonged bruising

Nerve damage

Neck lift incision scars

Allergic reactions

Damage to neck muscles

Hematoma or seroma
Risks and potential complications of surgery will be discussed during the initial consultation with our plastic surgeon. Contact us to learn more about neck lift procedures.
Request A Consultation Today!
How much does a neck lift cost?
This elective cosmetic procedure is often not covered by insurance. It can be performed standalone or in combination with other facial surgical procedures.

To view pricing for a neck lift in Gainesville, see our pricing page here.
What is a mini neck lift?
A traditional neck lift uses incisions that run around your hairline and behind your ears. They are longer, but often leave only minimal scarring that is hidden by your hair and ears. If you are concerned about potential scarring, your plastic surgeon can often offer a micro or mini neck lift.

These procedures make minimal incisions behind the ears. A mini procedure still requires local anesthesia or sedation. Your surgeon will remove excess fat and skin and tighten the remaining skin around your neck. The result is smoother skin and a sharper jawline.

Because the incisions are smaller, the results of this procedure are more limited. You may be a good candidate for a mini neck lift if you:
Have only a small amount of extra skin or fat around your neckline

Do not have severe sagging

Do not have prominent neck bands
Our board-certified plastic surgeons can discuss with you your specific goals for surgery and recommend if you should receive a traditional or micro procedure.
How does a neck lift work?


A neck lift can provide a slimmer, more youthful neck contour. This is achieved by targeting three things that naturally occur with age – loose muscles, excess fat, and sagging neck skin.

The muscle in your neck (platysma muscle) separates as you age and creates bands on either side of your neck. It presses and stretches against the skin, resulting in a softer jawline and ropey vertical bands. This contributes to loose, sagging, and wrinkled skin – sometimes referred to as "turkey neck." To address this, a platysmaplasty procedure repositions the muscles and attaches them more tightly to other neck muscles.
Excess fat is removed surgically and through liposuction. Loose skin, caused by a natural loss of collagen and elastin, is removed and tightened to smooth out any remaining wrinkles and folds.

Altogether, the results can largely reduce signs of aging in the neck.
 

The procedure is performed with anesthesia, so you do not experience any pain. While in recovery, there is typically swelling and bruising in the neck, but that is the normal extent of pain.

The results of a neck lift may feel tight to some patients, but this is a rare occurrence. Even though the procedure involves tightening muscles, movement and natural tissue elasticity will lead to results feeling more natural.
 
Are there nonsurgical alternatives to a neck lift?
If the results you'd like to see are less drastic, we do offer nonsurgical skin treatments like Botox. Nonsurgical alternatives will not produce the same long-lasting results as a cosmetic surgery, but many patients are pleased with the outcomes.
Find out more about our nonsurgical treatments.
Board-certified plastic surgeons