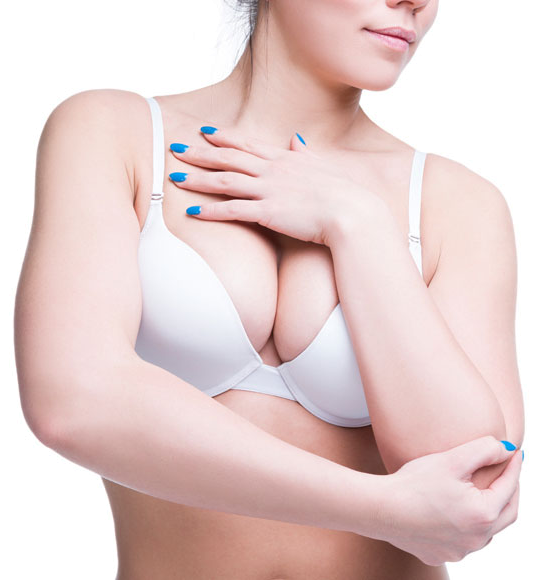 Get Breast
Reconstruction Surgery

IN GAINESVILLE, FLORIDA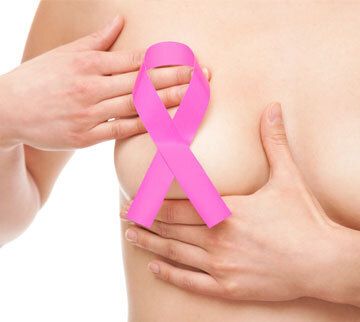 Overcoming cancer with breast surgery
A mastectomy or lumpectomy can be devastating, but overcoming cancer and moving forward with your life is something to celebrate. At Nesmith Plastic Surgery Center, we want to help you return to a sense of normalcy and give you back the breasts you may have lost. 
Dr. Richard Nesmith and Dr. Brad Nesmith recommend breast reconstruction to patients who have a positive outlook on their treatment and recovery, and those who are able to have realistic goals for restoring their breasts and body image. 
You may choose to begin breast reconstruction at the time of your mastectomy or lumpectomy, or wait until you've fully recovered to undergo another surgery. There are several options available to patients who undergo breast reconstruction, and we hope to help you make a choice that is right for you.
Tissue expansion and reconstruction
The most common technique for Gainesville breast reconstruction has been through tissue expansion. After a mastectomy, tissue expanders are inserted between the chest wall and chest muscle. 
These expanders stretch the chest muscles in order to make room for the insertion of breast implants at a later date. To help achieve this goal, saline is injected into the expanders for inflation. Once a suitable expansion has been reached, the expanders are surgically removed and breast implants are inserted.
For a long time, tissue expansion was the primary method available to women who had to undergo breast reconstruction due to a mastectomy. This method can be painful, as it involves at least two surgeries — one to insert the expanders and one surgery to insert the implants. 
While the first surgery can occur at the time of a mastectomy, the entire process can take 4-6 months, and patients must make frequent office visits in order to receive the inflation injections. However, this is no longer the only breast reconstruction option.
Reconstruction with breast implants
Breast reconstruction with implants is not as simple as using implants to augment existing breasts. Because most, or all, of the natural tissue may be removed during a mastectomy, there may not be enough tissue and skin to receive an implant. 
This is why the internal expander technique was often used before. But that technique can be hard for women who have undergone multiple procedures to remove the breast tissue. That is why a one-stage breast implant process has been developed, rather than a delayed reconstruction.
One-stage reconstruction
The one-stage reconstruction technique takes place immediately after a mastectomy. Using a smaller incision point than normally associated with a mastectomy, the doctor inserts the breast implant during the surgery, removing the need for internal expanders. Instead, natural collagen, the acellular dermal matrix (ADM), is used to build support in the breasts to receive the implant. This allows for more natural shaping, contouring, and positioning.
Many women prefer the one-stage technique because they awaken after a mastectomy with full, natural-looking breasts. This simple alteration of the recovery associated with a mastectomy can help restore confidence and a sense of normalcy to patients in a very emotionally and physically taxing experience.
Learn more about implants available for breast reconstruction.
Learn More
Breast flap technique
There are two main types of breast flap surgery techniques for breast reconstruction. Both require significant surgery time and recovery time.
A TRAM flap procedure consists of removing a piece of tissue and muscle from the patient's stomach or back to form a breast mound. This type of plastic surgery is more invasive and extensive than other types of breast reconstruction as it removes muscle and tissue from other parts of the body. 
This type of transfer or grafting is much more painful than fat grafting, which can be harvested through a liposuction needle. Results from the TRAM flap technique vary from patient to patient. Surgery time can be between 3 hours and 4 hours, and patients are usually hospitalized for up to 3 days.
This type of flap breast reconstruction removes fat and skin from the patient's stomach. While it sometimes provides better-looking results, there are additional risks to the procedure. Because of the extent of fat and skin removal needed to rebuild the breast, this procedure can be painful and include a long recovery time. 
Surgery time may exceed 4 hours and take up to 10 hours, and additional touch-ups or grafting may be required. Patients are usually hospitalized for up to 5 days, and recovery time can take up to 8 weeks.
Gainesville breast reconstruction

At Nesmith Plastic Surgery Center in Gainesville, we pride ourselves on doing what's best for our patients. For some patients, we may provide reconstruction during your mastectomy, while other surgeries may be delayed for patients to allow for recovery from mastectomy surgery or cancer treatments.

Contact our office to schedule a consultation with Dr. Richard Nesmith or Dr. Brad Nesmith so that we can help determine which breast reconstruction procedure is right for you.
Request A Consultation Today!
Specializing in cosmetic and reconstructive procedures