Choose Implants for Your Breast Reconstruction




SERVING THE GAINESVILLE AREA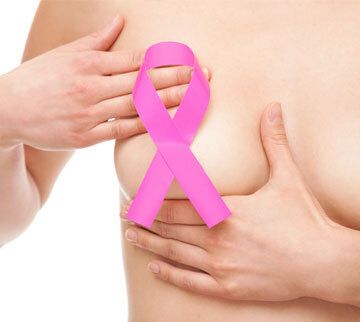 Gainesville breast implant options
When considering breast implants after mastectomy or lumpectomy, you will have two types of implant options: saline and silicone implants. Silicone implants provide a more natural look and feel than saline. However, many women still choose saline implants because they fear the silicone option will leak and cause immune system disorders. 
It should be noted that the FDA approves silicone breast implants and research has shown that it does not increase your chances of getting certain disorders. With a saline implant, you will have a smaller incision site because the implant is not inflated until after it is already in your body. A silicone implant is already full when it is placed, requiring a larger incision.
What to expect in surgery
The placement of implants used for your breast reconstruction surgery will depend on when you have the procedure. If you have the surgery at the same time as your mastectomy, once your breast tissue has been removed, your plastic surgeon can insert your implant beneath the chest muscle. 
Breast reconstruction following as a separate procedure will require placement of a tissue expander between the chest muscle and skin during your mastectomy. This expander will have a port attached that will allow installation of fluid that will gradually increase the amount of space and allow enough room for the implant.
Your surgeon will perform a second surgery to replace the expander with the implant. This is about an hour-long outpatient procedure. With this surgery, your recovery time will only be about two weeks.
Breast implants require shorter surgeries than the alternative: flap reconstruction. Dr. Nesmith will also be able to use your existing scars from your mastectomy rather than making additional ones during the surgery. Breast implants during reconstruction have more than just medical benefits. Though they will not be able to perfectly match the breasts you had before, breast reconstruction in Gainesville can improve the quality of your life by helping you feel more comfortable in your own body.
Shorter surgery and recovery time

No new scars following your mastectomy

Feel comfortable in your own skin following a mastectomy
Finding the right Gainesville plastic surgeon
When seeking plastic surgery in Gainesville, it is vital that you find a doctor that you can trust. Dr. Nesmith at Nesmith Plastic Surgery Center has more than 25 years of experience and will make you his priority. Dr. Nesmith and our staff understand this is a difficult time for you and are here to answer any questions you may have. 
Contact our office to schedule your consultation.
Schedule a Consultation
Request A Consultation Today!
Board-certified plastic surgeons