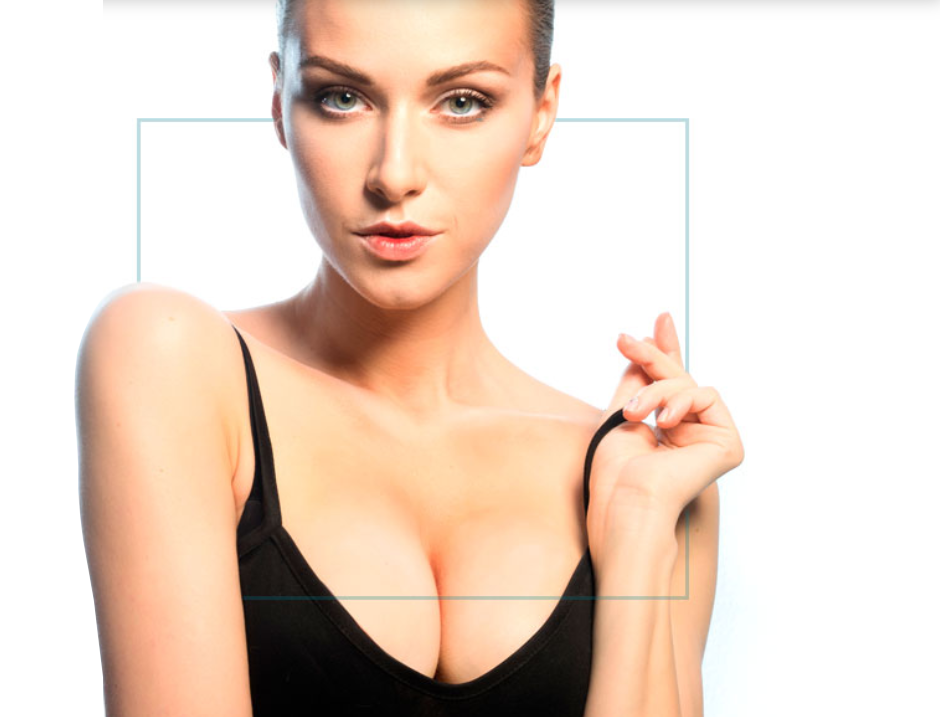 Get Breast
Revision Surgery


IN GAINESVILLE, FLORIDA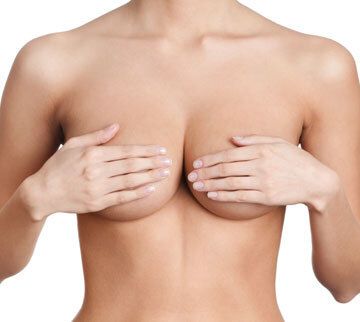 Improve previous
surgical results
A breast revision, or implant replacement procedure, is one of many breast plastic surgery procedures available for patients looking to modify the size and shape of their breasts, due to aesthetic or medical reasons, for the look they've always wanted.
Unlike breast augmentation or breast reduction, breast implant revision surgery corrects prior cosmetic procedures that have caused patients physical or emotional distress. During an appointment with our plastic surgeons, patients can discuss their goals and ideal outcome for the surgery. We are committed to performing breast revision procedures with minimal scarring or discomfort to patients.
At Nesmith Plastic Surgery Center, we offer a comprehensive selection of breast, body, facial, and other plastic surgery procedures so every patient can feel their best. Contact our office today to learn more about all the procedures we offer and to schedule a plastic surgery consultation.
What is breast revision?
During a breast revision, a board-certified plastic surgeon replaces original silicone breast implants. Oftentimes, this procedure is necessary to correct improperly sized implants and may be paired with other breast procedures to fully achieve a patient's desired look, including a breast lift.
Breast revisions are likewise ideal for patients unhappy with the size and shape of their breasts either due to aesthetic or medical reasons, such as outdated implants, breast pain, and concerns about implant ruptures, among other reasons.
A breast revision is not a one-size-fits-all procedure, given the wide variety of breast shapes and sizes, individual goals for surgery, and different types of implants available.
Reasons for breast revision
A myriad of medical and aesthetic reasons exist for patients to undergo breast revision. Patients may not feel satisfied with the appearance of their breasts or they may desire more youthful, symmetrical-looking breasts. Other medical reasons for a breast revision include the following. Get in touch with our plastic surgeons to discuss your specific goals for surgery.
Bottoming out.

When implants bottom out, it means the implants have significantly dropped from their original position on the chest, making the implants appear to descend unnaturally, while the nipples may appear to be raised in position.

Capsular contracture.

After a breast procedure, it's normal for the body to form a capsule, which is a form of scar tissue, around a breast implant. Over time, this capsule can become thicker, harder, and tighter, leading to capsular contracture.

Implant downsizing.

Some patients might decide they still want implants, but wish they were smaller. Switching larger implants for smaller ones often causes redundant breast skin and sagging breasts. A breast lift can remove this excess skin.
Rippling.

Ripples from breast implants can sometimes occur on the skin's surface, especially in thinner patients. To fix ripples, a trained plastic surgeon can cover them with a patient's fat through fat grafting, a body lift procedure.

Ruptured implants.

Breast implants have a certain lifespan, and eventually, they can leak or rupture. Once this happens, they can be replaced with brand new implants that are the same size, bigger, or smaller than the original implants.

Symmastia.

This condition occurs when breast implant pockets merge across the middle of the chest. One way to fix this problem is to separate the two breast implant pockets with the patient's breast capsule material if it is strong enough.
Am I a good candidate for breast revision?
Breast revision surgery is ideal for patients who've had a previous breast plastic surgery procedure and are unhappy with the results or those experiencing adverse side effects from the initial procedure.
During the initial consultation, Dr. Richard Nesmith or Dr. Brad Nesmith will go through your medical records and plastic surgery history, and then decide if you would be a good fit for breast revision. In general, ideal candidates for breast revision surgery are unhappy with the size, shape, look, or state of their breast implants. Candidates looking to get breast revision surgery should be of a healthy weight, have realistic expectations for the procedure, and be nonsmokers.
How do I prepare for breast revision surgery?
Before undergoing a breast revision procedure, patients need to take the proper pre-surgery measures to ensure everything goes smoothly. Review all the necessary paperwork with your plastic surgeon and get any required medical evaluations or tests done. Be sure to get a mammogram or breast MRI, and adjust any medications per the instructions of your doctor. Patients should also stop smoking and refrain from taking aspirin or any other anti-inflammatory drugs, as they can increase bleeding.
Risks of breast revision
As with all of our cosmetic procedures, breast revision is a surgical procedure that comes with some risks patients should be aware of beforehand. A few of the risks of breast revision include the following. Contact us today to discuss all the potential side effects with a plastic surgeon.
Deep vein thrombosis

Hematoma

Skin loss

Poor incision healing
Less than desired aesthetic result

Persistent pain

Asymmetry

Prolonged swelling
Fluid accumulation

Fat necrosis

Bleeding

Surgical site infection
Breast revision procedure
There are three main parts to a breast revision surgery: anesthesia, incisions, and suturing. Breast revision is typically performed using general anesthesia, though your surgeon will recommend the best type based on the specifics of your procedure.
Every patient is unique, so the exact incision method during breast revision may vary. However, there are a few standard incisions, including an inframammary incision (in the crease under the breast), a breast lift incision (vertical or Wise-pattern incision), and a periareolar incision (either part way or all the way around the areola).
The wound is then closed using sutures, adhesive tape, or clips. The length of the surgery varies from 30 minutes to 2 hours.
Breast revision results
Similar to other types of cosmetic breast procedures, the recovery and healing time following breast revision surgery differs from patient to patient. Patients should limit or avoid upper body movements after surgery and plan to take a week off of work. They should likewise limit strenuous activities, such as lifting or exercise, for a minimum of 4 weeks after surgery.
Be sure to ask your plastic surgeon for specific recovery instructions. Typically, results from breast revision surgery will be obscured by swelling immediately following the procedure. It will take at least 6 weeks for the swelling to subside and it can take as long as 6–12 months for breasts to feel normal again.
Request A Consultation Today!
Board-certified plastic surgeons