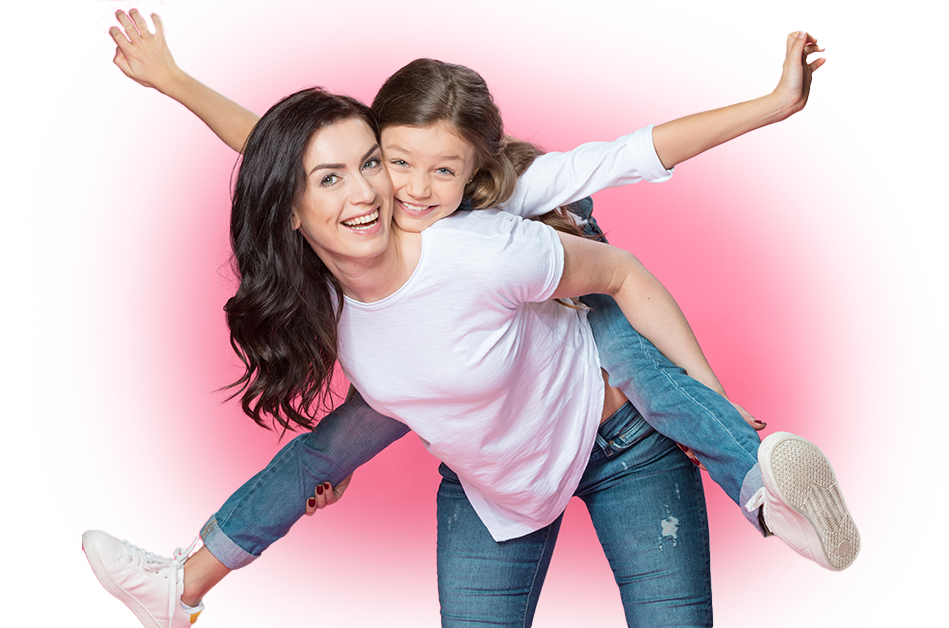 Get a Personalized Mommy Makeover

IN GAINESVILLE, FLORIDA

 
Reclaim Your Body After Childbearing
Pregnancy and childbirth are life-changing events in more ways than one. While many women experience great joys in motherhood, they may also experience discomfort in the lasting bodily changes that come with pregnancy, childbirth, and breastfeeding.

A customized mommy makeover addresses multiple problem areas, such as:
Deflated, sagging breasts from breastfeeding

Stretched abdominal skin & separated muscles from pregnancy

Scars from cesarean sections
Realizing your body has lost its original shape can make you feel helpless, especially when you realize many bodily changes from childbearing cannot be undone with simply a change in exercise. A mommy makeover customized to your specific needs can help restore your body to its pre-pregnancy shape and revive your confidence.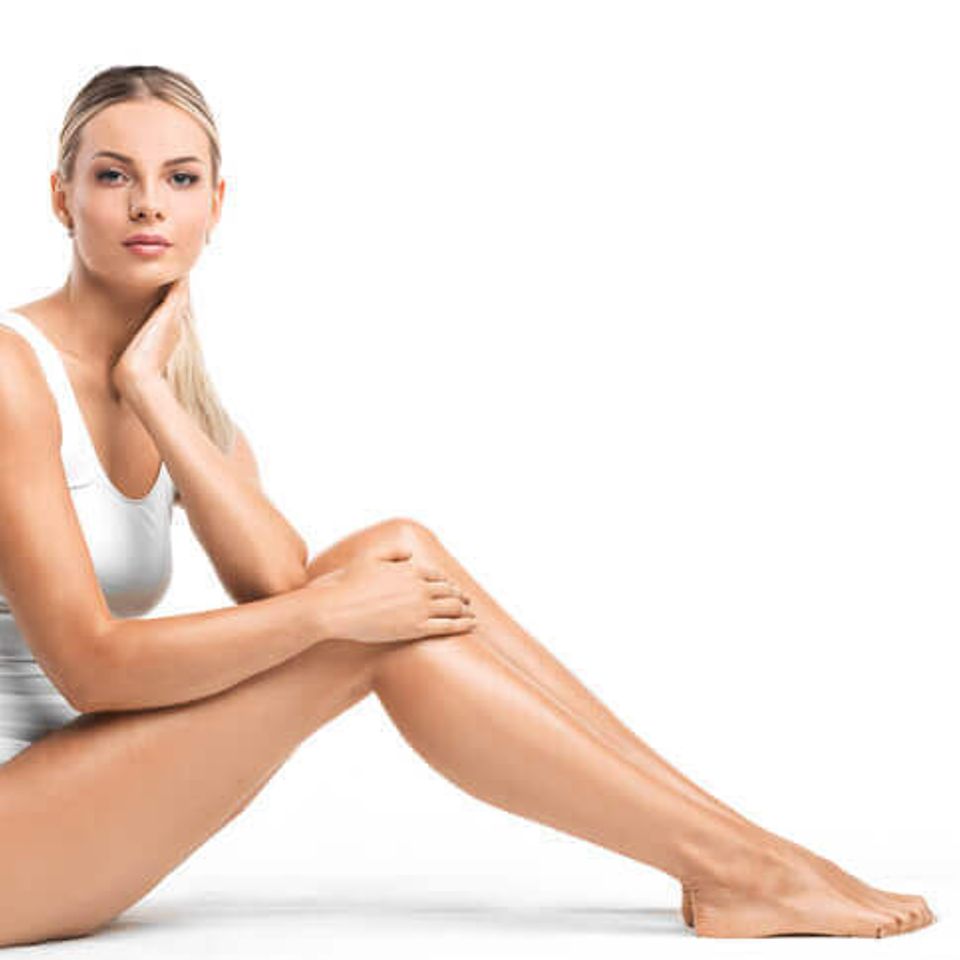 What is a Mommy Makeover?
A mommy makeover is a catch-all term that refers to a personalized combination of procedures. This combination is designed to combat the drastic changes caused by pregnancy, childbirth, and breastfeeding. Typically, this procedure starts with breast surgery and abdominal contouring and can include other procedures.
The specific combination and extent of procedures are determined by our board-certified surgeon and the patient on a case-by-case basis.
What Does a Mommy Makeover Include?
The greatest benefit of a mommy makeover – and why it is a very popular procedure – is that you only have to go under anesthesia once and only have to endure one recovery period – but you can still see dramatic results in multiple areas. Your surgery will be customized to address the unique needs of your body. Mommy makeovers typically consist of breast surgery and a body contouring procedure like a tummy tuck or liposuction.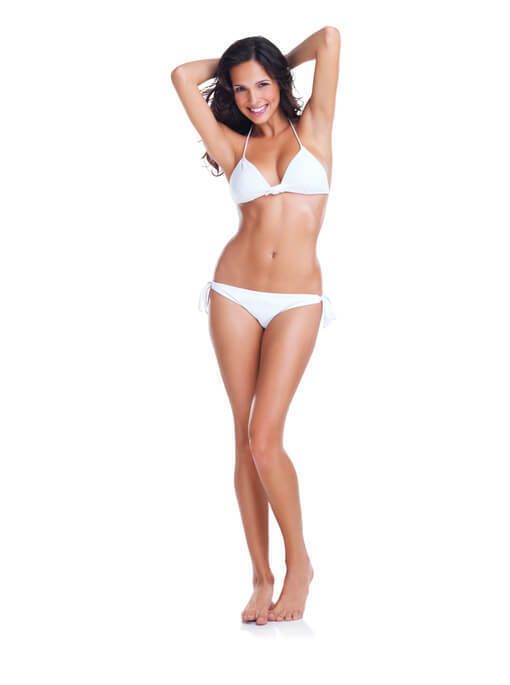 Restore Confidence in Your Body
Weight gained during pregnancy, as well as other bodily changes, can take a toll on women psychologically. When your body is drastically changed, you may feel a lack of confidence, depression, or loss of sex drive. By addressing these physical changes, a mommy makeover allows women to feel more themselves and renew their confidence. 
Remove or improve stretch marks or C-section scars

Smooth and flatten the abdominal area

Get fuller, lifted breasts

Eliminate stubborn fat deposits

Return to pregnancy shape

Improve self-confidence

Feel younger and more yourself
How Much is a Mommy Makeover in Florida?
The cost of a mommy makeover procedure will vary depending on the complexity of the procedure. For example, a liposuction and breast lift combination would be priced differently from a breast augmentation and tummy tuck.

In general, Nesmith Plastic Surgery Center defines a mommy makeover as breast augmentation, breast lift, and tummy tuck. You can view pricing for that specific combination of procedures on our pricing page.

Because a mommy makeover is customized to your specific needs, this pricing can vary. For the most accurate estimate for your procedure, you should schedule a consultation with our board-certified plastic surgeon.
Who's a Candidate for a Mommy Makeover?
The best candidates for these surgical procedures meet the following criteria:
You are in good general health

You are a nonsmoker

You are within 25 pounds of your ideal body weight

It has been at least 6 months to one year since you've had a baby

It has been at least 6 months to one year since you've stopped breastfeeding

You have realistic expectations about cosmetic surgery outcomes
Preparing for Your Surgery
In your consultation with Dr. Nesmith, you will review your custom surgical plan, expected outcomes, and detailed care instructions regarding before and after surgery. Our office will provide you with recovery supplies like the appropriate prescriptions and compression garments.

When you schedule your surgery, you'll need to arrange transportation following your procedure and at least 2 weeks off from work. Because heavy lifting will be restricted during recovery, you may also need to arrange child care and assistance with housework. 
Review care instructions with Dr. Nesmith

Schedule at least 2 weeks off work for recovery

Arrange help with childcare and housework
How Long is a Mommy Makeover Surgery? 

The time required for your surgery will depend on the number of procedures you elect to combine as a part of your mommy makeover. Generally, this procedure can be completed in 3 to 5 hours.

There may be a limit to the number of procedures performed at one time so that you are not under anesthesia for longer than 6 hours. Dr. Nesmith will develop a surgical plan customized to you during a consultation. 
 
What to Expect During Surgery
You'll be placed under general anesthesia for the duration of the surgery. Dr. Nesmith will conduct the procedures that are included in your surgical plan. For example: 
During a breast lift, Dr. Nesmith will lift and reshape breast tissue, remove excess skin, and return the nipple to the peak of the breast. The areola are often enlarged and asymmetric after breastfeeding. If needed, Dr. Nesmith will reduce the areola and make them the same size. 

During breast augmentation, Dr. Nesmith will insert your chosen type of implants over or under the breast muscle. If you are interested in just a small increase in breast volume and also plan to include liposuction in your mommy makeover, a fat transfer breast augmentation may be completed instead. 

During a tummy tuck, Dr. Nesmith removes excess skin and fat and tightens the midline muscles. To close the incisions, he uses fine, absorbable/dissolving sutures to minimize scarring and to avoid extra office visits to have them removed. 

During liposuction, Dr. Nesmith makes small incisions in the targeted area and uses a thin, hollow tube called a cannula to suction out excess fat. This can help refine the overall contour of your abdomen, hips, inner thighs, and outer thighs. 
After surgery, you may have surgical drains (unless you chose a drain-less tummy tuck) to prevent fluid buildup.
What are the Risks of a Mommy Makeover?
While mommy makeovers produce dramatic results, there are risks associated with this procedure as with each type of cosmetic plastic surgery. Significant complications are infrequent. The potential risks of your specific procedure combination will be discussed during your consultation.

Risks and potential complications of surgery can include the following:
Anesthesia complications

Infection of incisions

Nerve damage

Changes in sensation

Bleeding at surgical sites

Soreness and discomfort

Hematoma or seroma

Persistent pain

Implant rupture

Excessive bruising

Rotation of implants

Capsular contracture
How Long Does it Take to Recover?
The swelling and bruising from your procedure will begin to lessen in 1-3 weeks. Most patients need to take at least two weeks off from work. If your job is physically demanding or involves heavy lifting, Dr. Nesmith may recommend you extend your time off up to 6 weeks.

Within the first couple of weeks, you are permitted to engage in light activity. You should avoid heavy lifting (including small children) for 6 weeks. You should avoid intense exercise for 6 weeks.
 
1-3 Weeks: Reduced swelling & bruising
2 Weeks: Return to light activity and work
6 Weeks: Cleared for exercise and heavy lifting
6-12 Months: Scars continue to fade, final results are more apparent
How Painful is a Mommy Makeover?
You will not feel any pain during the procedure itself because you will be under anesthesia. During recovery, patients generally manage their soreness and discomfort with prescription pain medications for the first four to seven days. 
After about a week, the pain and soreness from the combination of procedure should lessen enough to be managed by over-the-counter medication. Dr. Nesmith will provide specific instructions for pain management following your surgery. 
When is the Best Time to Get a Mommy Makeover?
To maintain optimal results after surgery, we recommend that you do not plan on future pregnancies. The best time for a mommy makeover procedure would be after your family is complete and you are not breastfeeding.

We're happy to answer questions about whether it is the right time for your mommy makeover during a consultation. 
Does Insurance Cover a Mommy Makeover?
Because it is elective cosmetic surgery, most insurance plans will not assist with the cost. However, if your procedure includes a breast reduction, some costs may be covered if it is deemed medically necessary. You should confirm with your insurance provider your coverage and any necessary steps to qualify part of your procedure as medically necessary. 
What to Expect After a Mommy Makeover?
The results of a mommy makeover can be dramatic and life-changing. Many patients return to their pre-pregnancy figure - and many feel that they look even better! If you are ready to feel comfortable and confident in your body again, schedule a consultation with our board-certified plastic surgeon to get started. 
Request A Consultation Today!
Board-certified plastic surgeons